Antonio Conte is the current coach of the Italian national football team but his time in charge of the national side will reach it's end after the 2016 Euro's finalizes on July 10. When this time arrives, Conte is going to leave his managerial position of Italy and take charge of Chelsea.
The Italian national football team is now searching around for someone that can replace Antonio Conte and someone who has recently been linked with this position is Claudio Ranieri.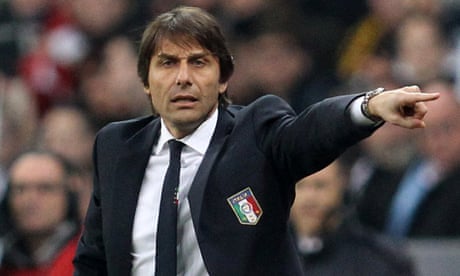 Claudio Ranieri recently secured the Premier League title with Leicester City in what has been an outstanding season for the Greek coach and for Leicester City as well. The 64 year old manager is now attracting the eyes of big clubs and even national sides; one of the national teams that are believed to be interested in offering Ranieri with a managerial position in the team is Italy.
Unfortunately for Italy, Ranieri has declined this offer as he is not interested in taking charge of a national football team.
When Claudio Ranieri was asked about the possibility of coaching the Italian national football team, he replied by saying:"The Italian national team? It's a closed chapter for me. I was already burned in Greece."
For the majority of the managerial career of Claudio Ranieri, he has been in charge of clubs more than anything else but Ranieri tried to step away from his safe zone and he accepted the managerial position of Greek but it was a disastrous time for Ranieri as he led the national side to 3 defeats and 1 draw, not even 1 victory.
Ranieri is not interested in taking up another managerial position for any national side.
One of the more notable Italian football figures is Fabio Cannavaro, he was the captain of the Italian national football team and he recently stated that his dream is to become the manager of the Italian squad.
"I knew the Azzurri shirt for 15 years. I know very well what it means to be part of the national team. Coaching it would be a dream for anyone. It would be nice'' Fabio Cannavaro said.
Ranieri doesn't want to take charge of Italy while there are others that would do anything in their power to become the manager of the Italian national side.