The head coach of the Italian football team Gian Piero Ventura has left following the failure of the team to make the World Cup for the first time in 60 years. The coach was widely criticized for his team selection and the tactics he employed throughout the qualification phase.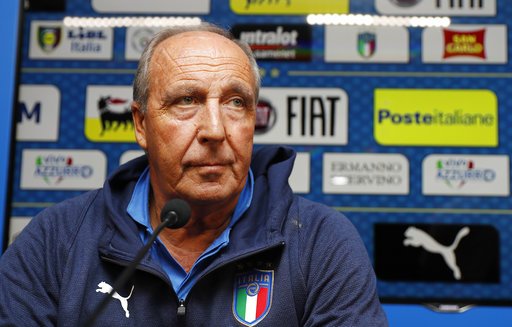 The whole country has been thrown into mourning following the miss. The outrage means any one that played a major part in the qualification process would likely get the hammer. The 69-year old is one of the casualties as the European soccer giant would miss the prestigious tournament for the first time since 1958.
There is reportedly an inquest into the cause of the failure to qualify, with some labelling it 'the apocalypse.' The result leaves Italy out of the competition for the first time in years. It was predicted in the live in-play betting by punters of Will Hill, who made easy money at good odds of Sweden qualifying – you can see the complete coverage of the football games today – click here!
The four-time world champions did not mention specifically if Ventura was sacked or if he resigned. The coach initially wanted to meet with the Italian Football Federation boss before deciding on the next move but the public outrage meant it was only a matter of time. The president of the Italian Football Federation Carlo Tavecchio has refused to hand in his resignation, drawing public condemnation. The building pressure might eventually get to him though.
In the team, there has been a spate of retirements. The skipper Gianluigi Buffon was in tears as the team lost 1-0 aggregate against Sweden. He apologized and then retired on that note. Daniele de Rossi also resigned, and other ageing players are expected to follow suit.
The media is naming veteran manager Carlo Ancelotti as the prime candidate to help rebuild the team. Antonio Conte was earlier linked as he remains unstable in England but he would likely not exit The Blues now so Ancelotti gained prominence for the role.
With Italy no longer attending the World Cup, the odds for the usual dark horses have fallen – the likes of Belgium and England are now amongst the top 5 to win the tournament outright, with Brazil, France and Germany making up the 3 favourites. England have been reviatlised by Gareth Southgate's willingnness to use youth, which has suddenl seen them turn into a bunch of has-beens into a bnch of young, competitive, hungry players. It will be interesting to see how they get on.